Synthetic Grass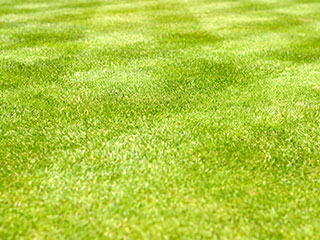 At Rainbow Landscaping and Pools, we highly recommend the use of synthetic grass for our clients' lawns and properties. This material is the best alternative to natural grass for its durability, low-maintenance cost, and ease of installation. In fact, a lot of property owners in Camarillo, Malibu, Calabasas, Thousand Oaks, Westlake Village, Ventura, Montecito, Oxnard, Santa Paula and Fillmore, CA are now enjoying the benefits of having an artificial lawn.

If you would like to know the wonderful benefits of synthetic grass, please visit us today. We have personnel who can explain to you the various features of our synthetic turf products and their specific applications. You may also call us at (805) 443-1952 to get a free cost estimate.


Certified and Expert Installers of Synthetic Grass
Rainbow Landscaping and Pools is composed of professional installers who are certified and highly experienced in turf installation. Our certifications are proofs that we are serious about giving our clients with outstanding services. By hiring expert people like us, you will get quality installation regardless of the size and scope of the project.

Our clients are also assured that they will be getting top-notch products. All types of artificial grass that we use are proven durable, long-lasting, fade resistant, and can withstand extreme weather conditions.


Synthetic Grass Applications
The great thing about synthetic grass is that it can be used for various purposes or applications. It can be installed in residential properties, commercial spaces, parks and recreational areas, and sports facilities. Some of its specific uses include:


Lawns. The use of synthetic grass in lawns is now becoming a popular option for homeowners in the state. In fact, most of our clients prefer the artificial type. They know that they can save huge on water consumption if they opt for the artificial grass. They won't have to worry about mowing and other labor-intensive tasks, which are the usual scenarios in properties with natural lawns. Aside from homeowners, we also have a long list of commercial clients who are now enjoying lush and beautiful outdoor areas.


Putting Greens. If you are a golf enthusiast or you simply want to enjoy playing golf inside your property, installing putting greens is your best option. But you can only maximize its use if it is made from synthetic grass. With this material, you can use your putting greens all year round.


Playgrounds. We can improve the safety in your children's playground by installing premium-grade synthetic turf. The turf that we use is specifically made for this area, so you are assured that your kids will be safe from abrasions and other accidents such as slip and fall. In addition, you won't have to worry about your kid's allergies or grass stains if you choose the artificial type.


Sports Facilities. Synthetic grass has been long used in sports arenas and recreational facilities for its durability and low-maintenance cost. It can be used on football fields, track and field facilities, baseball stadiums, and many others. And if you are looking for certified installers, we are the company to call. We can handle installation tasks for sports facilities and recreational areas.

With artificial grass, you can conserve water, protect the environment, and minimize maintenance cost. Call us now at (805) 748-5545 so we can discuss your project.

"MORE ARTICLES"
Landscaping
Inground Pools
Gunite Pools
We Provide Services to the Following Cities, Towns and Surrounding Regions of Southern California: